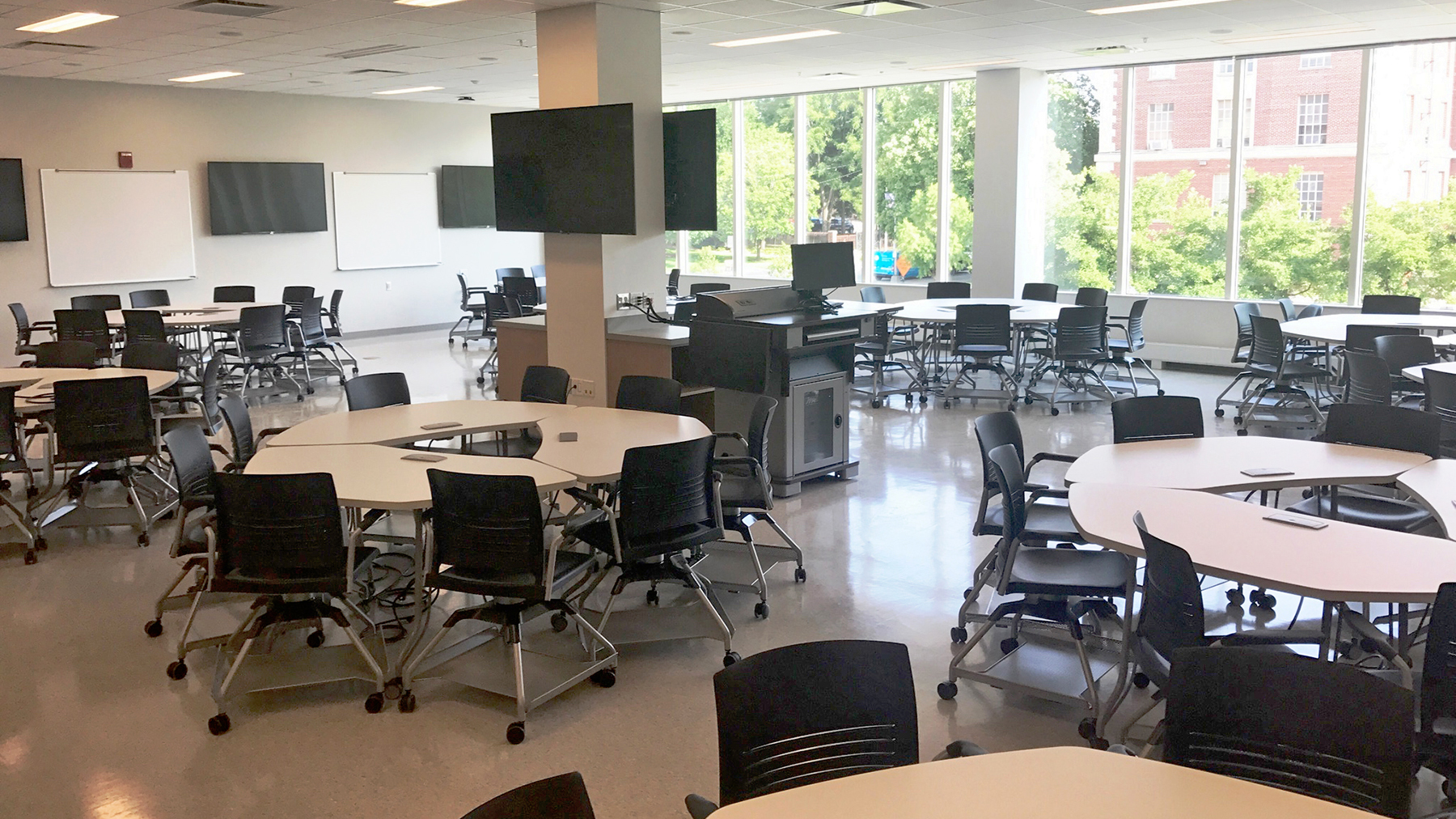 The Jump Simulation Center
Made possible by a $10 million gift from financial firm Jump Trading, the Jump Simulation Center combines actual medical equipment and the latest simulation technology to enhance student training in various settings, including an operating room, intensive care unit, and hospital/clinic patient room. This type of advanced training ultimately aims to improve patient health outcomes and lower health care costs.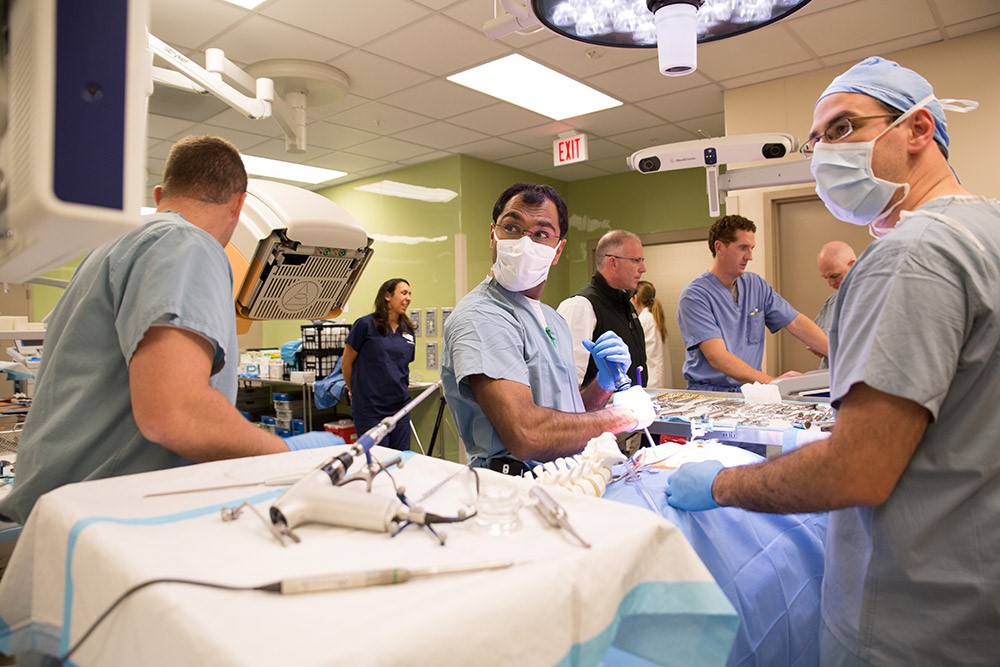 Quantitative Physiology Lab
Students conduct hands-on and simulation experiments to learn how the neural, cardiovascular, respiratory and muscular systems work. Students use sensors and software to learn to analyze physiological signals, and understand how and why they are changing under different conditions—for example during exercise.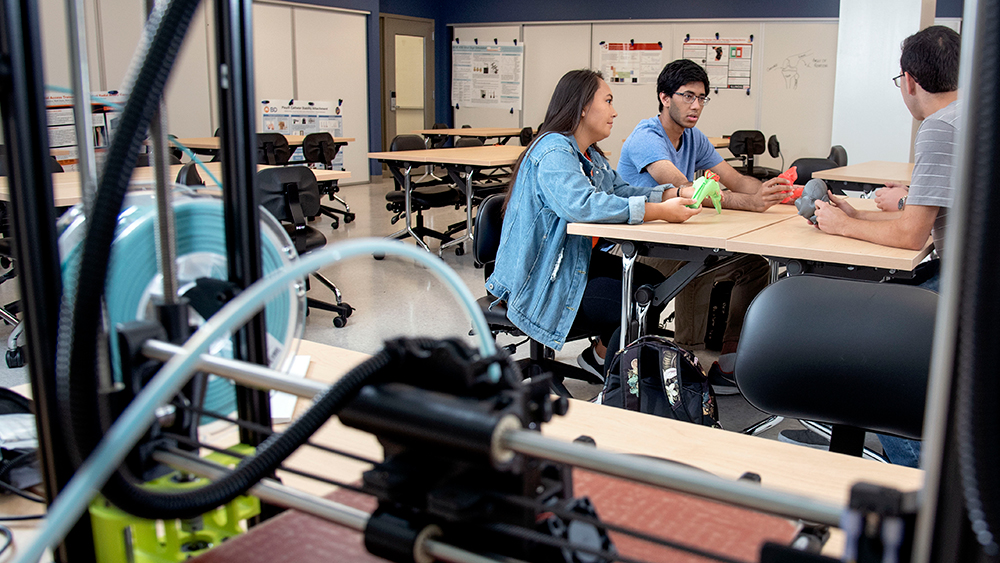 Senior Design Lab
In this open-concept space, students can design, build and test prototype devices to improve health and medicine. During this one-year capstone course, our students work in teams that are supervised by faculty along with medical or industry partners on such projects as a device that simulates catheter placement in the radial artery, developing sensory feedback in a prosthetic hand, and a redesigned cochlear implant.
Cell and Tissue Engineering Lab
Students learn the principles of cell biology inherent in tissue engineering design through hands-on experiences manipulating cells of various tissue types and performing various quantitative analyses on products produced by cells that have already differentiated.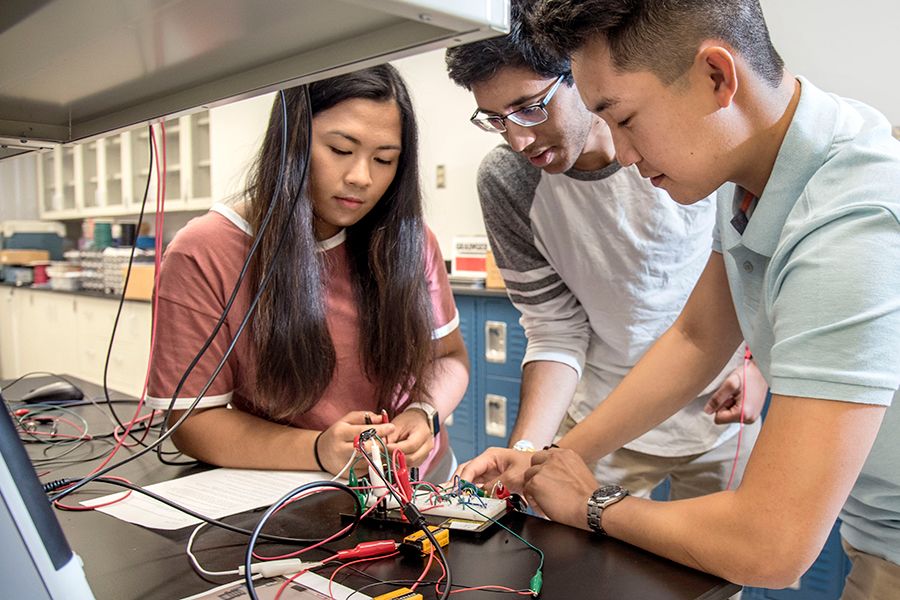 Biomedical Instrumentation Lab
Students test the principles, design and applications of medical instrumentation while gaining hands-on circuit building and signal analysis skills. They also complete a project where they observe and interview physicians and researchers who use instrumentation in their daily work.
Atrium
This new space is a gathering place for informal student and faculty interactions. This space didn't exist in the original Everitt Lab, but was added to the building during the renovation.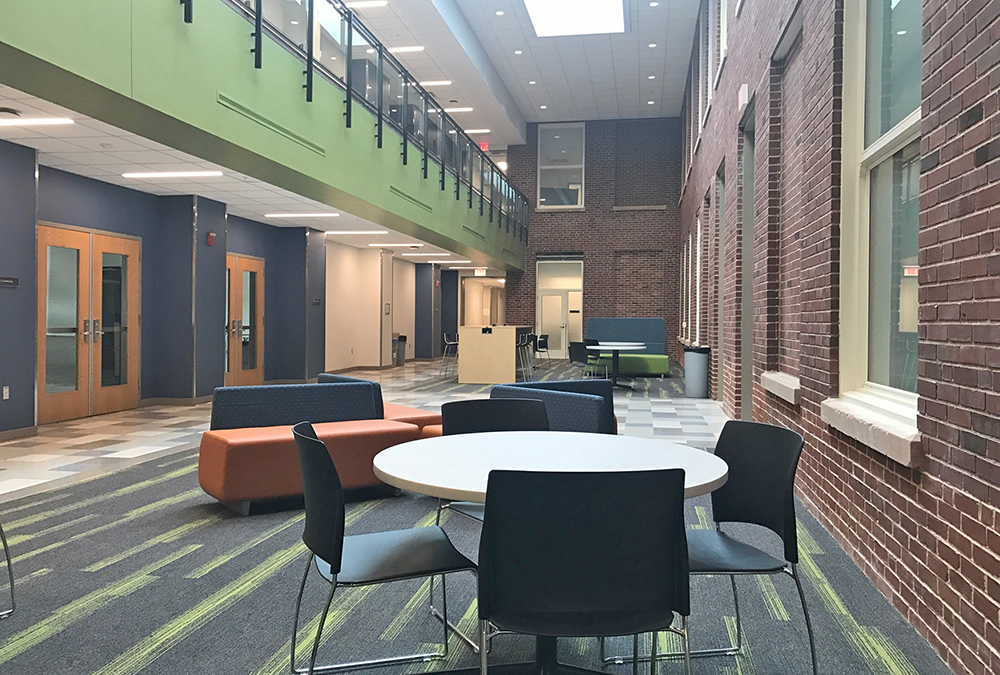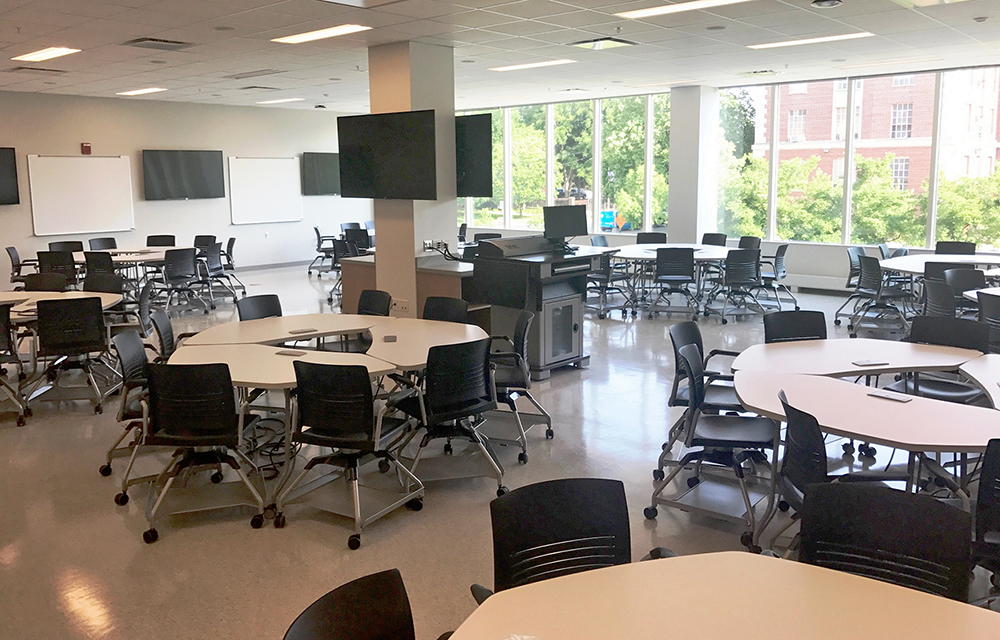 Active Learning Classrooms
Outfitted with large round tables that seat nine students each, these classrooms enable collaborative learning activities and provide our faculty with the latest AV and digital instructional technology. The three active learning classrooms will be used for bioengineering courses, as well as other engineering and liberal arts courses.
Seminar Classrooms
There are four seminar-style classrooms throughout the building that are equipped with standard instructional technology and which facilitate small-group instruction.
Conference Rooms
There are 17 conference rooms, where faculty, students, and administration can hold meetings and pursue collaborations.